¡Ya se pueden consultar los horarios de todas las sesiones del MPF19!
Recordad que la sesión vermú es gratuita para todos, y que se puede acceder a las pinchadas después de los conciertos de la sala Galileo pagando el precio habitual de la sala.
—-
MPF19 schedule is already available!
Remember: vermú session is free entrance for everyone, and you can access to the aftershow DJs sessions at Galileo paying the usual fee at the venue.
HORARIOS GRUPOS / BANDS SCHEDULE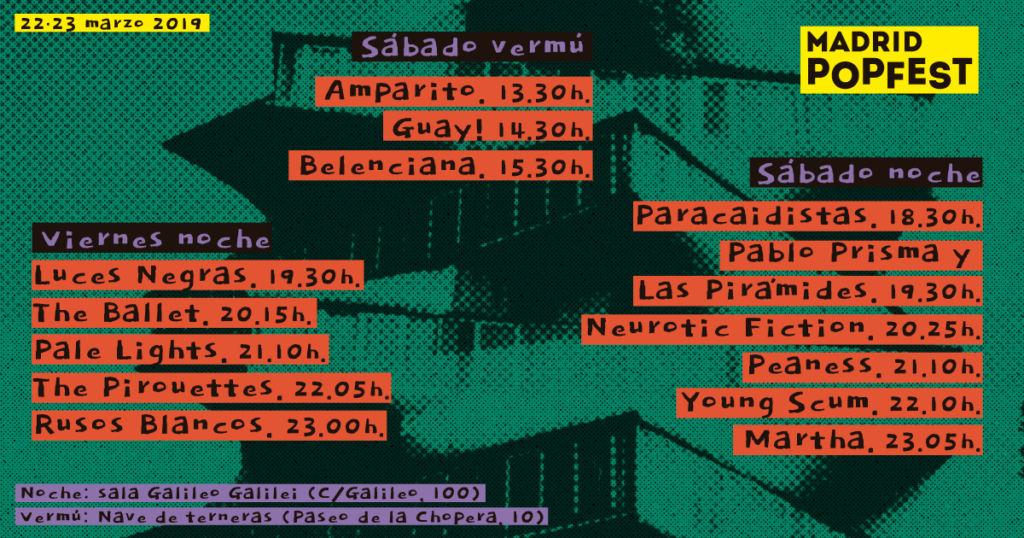 HORARIOS DJs / DJs SCHEDULE