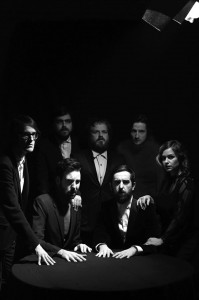 Templeton se conocen desde niños, fueron juntos al colegio (aunque en colegios distintos) y en Torrelavega no había mucho que hacer, así que era cuestión de tiempo que se acabaran juntando.Comenzaron a tocar en 2000 más o menos y han estado sacando discos desde 2009, cuando salió "Exposición Universal" de la mano de Subterfuge. Después, se autoeditaron «El Murmullo" en 2011, con una magnífica acogida. Luego se dedicaron a tocar todo lo que pudieron y, en 2013, un pequeño sello de Barcelona les ofreció editar otro disco. Como la autoedición está muy bien, pero es muy sacrificada aceptaron, y de ahí salió «Rosi» (Sones, 2014). Siguieron tocando y a finales de 2016 entraron a grabar su cuarto disco, tercero con Paco Loco como productor. No tiene ni título ni nada, pero nos han dicho que les encanta.
Casi seguro que en el Popfest lo tocarán de pe a pa.
—-
Templeton have known each other since they were children. They went together to school (although to different schools) and since there was not much to do in Torrelavega, it was a matter of time that the'll get together to make music.
They started to play together around 2000 and started to release their music in 2009 with the publication of «Exposición Universal» in Subterfuge Records. After that, they decided to self-release «El Murmullo» in 2011, their second LP, which got very good reviews. They then decided to play live as much as possible and in 2013 a little record label from Barcelona offered them to release a new album. Since self-releasing is cool but it represents much sacrifice, they accepted and «Rosi» was released (Sones, 2014). They kept playing and at the end of 2016 they recorded what is going to be their fourth LP, the third to be produced by Paco Loco. It is still untitled, but they told us they love it.
We are sure they will play it almost completely in Madrid Popfest.