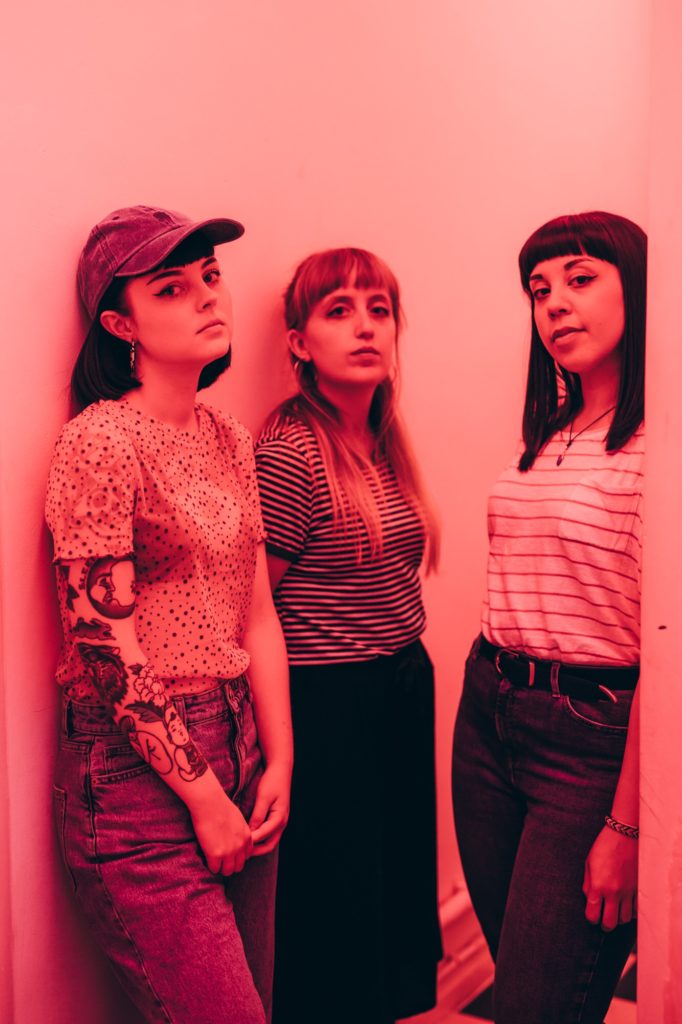 Amigas desde la universidad, Peaness son Jess (bajo), Balla (guitarra) y Rach (batería), una banda indie-pop que nació de las calles de Chester, Inglaterra, en 2014. Peaness surge del deseo de escapar del aburrimiento de una pequeña ciudad y experimentar con la naturaleza DIY en la música para poder establecer lazos con otras bandas locales. Con referentes como Sex Bob-Omb, Courtney Barnett o Death From Above 1979, las integrantes de Peaness están convencidas de que los ingredientes perfectos para el Pea-pop son slow-punk, fuzz-pop, indie-pop y DIY –¡qué casualidad, los mismos que para un Madrid Popfest maravilloso!–. Ellas, sobre su modo de hacer, dicen algo así como: "tiene que tener ética punk pero ser un poco más refinado".

No Fun, su EP debut, salió en 2015 trayéndoles grandes éxitos en forma de Singles que se agotaban en dos días. En 2017, tras firmar con el sello independiente Alcopop! Records, llegó su –también agotado– segundo EP Are You Sure?. En 2018 la banda estuvo trabajando intensamente en nuevas canciones algo que permite pensar que quizás, durante su actuación en el Madrid PopFest –su primera fecha en España– podremos escuchar alguna que otra canción inédita.

—

Friends since university, Peaness are Jess (bass), Balla (guitar) and Rach (drums), an indie-pop band born in the streets of Chester, England, in late 2014. Peaness emerges from the desire to escape from the boredom of small cities and experimentalise with the nature of DIY music as a way to establish relations with other local bands. With references as Sex Bomb-Omb, Courtney Barnett o Death From Above 1979, the members of Peaness are sure that the perfect ingredients for Pea-pop are slow-punk, fuzz.pop, indie-pop and DIY –what a coincidence! The same as for a wonderful MadridPopfest!–. They, about their way of doing, say something like: «it's got to have that punk ethic, but be a bit more polished".

No fun, EP debut, came out in 2015 bringing big news like Singles that sell out in two days. In 2017, after signing with the independent label Alcopop! Records, Are you sure?, their second EP –also sold out– came out. In 2018 the band was working intensely on new songs something that allows us to think that perhaps, during their concert at Madrid PopFest –their first time in Spain– we will be able to listen to some of their new songs.