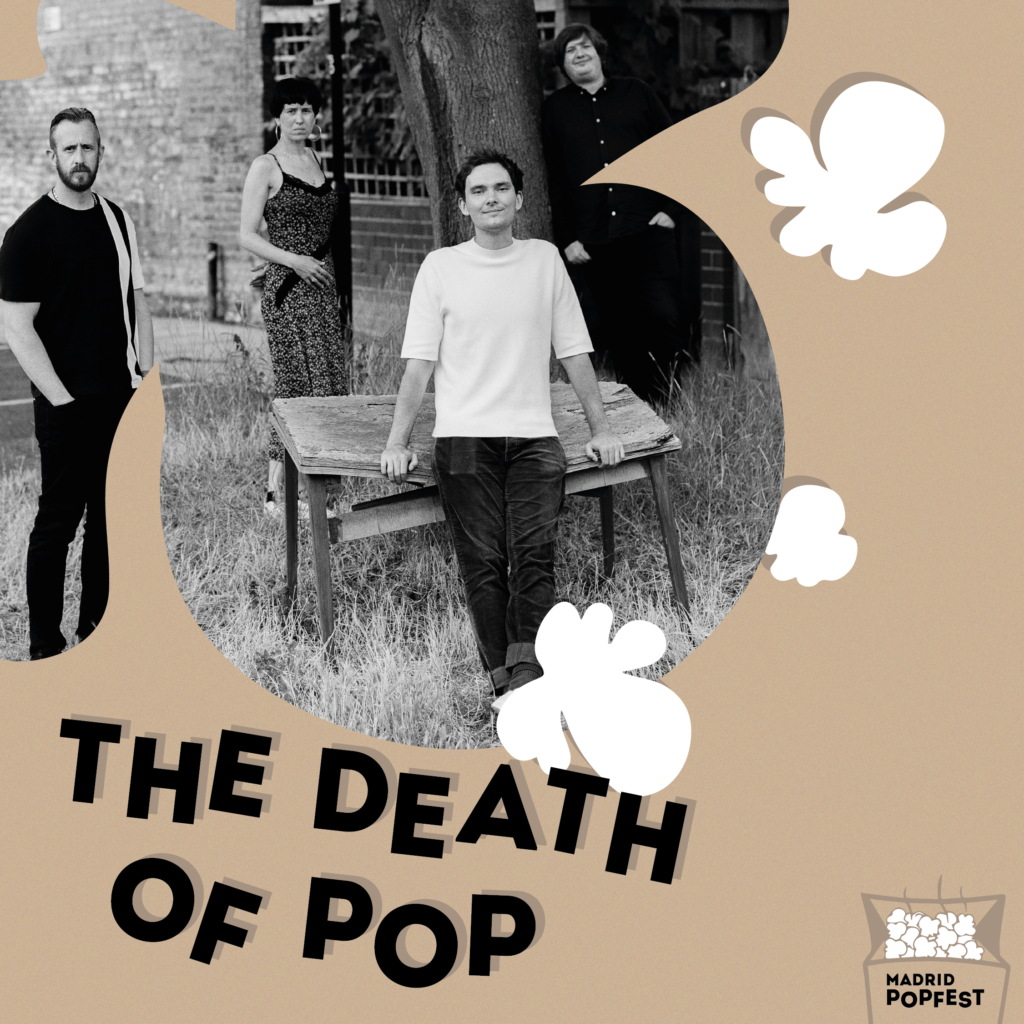 (English version below)
Angus James y Oliver James han sido una fuente constante de creatividad desde sus comienzos en 2013. Inicialmente grabando y lanzando sencillos desde un dormitorio en Bournemouth, el dúo se convirtió rápidamente en los favoritos del auge de los blogs a principios de la década de 2010. Mientras que muchos de sus compañeros encontraron su camino hacia las principales discográficas y el éxito de corta duración, los hermanos James resistieron la tentación de comprometerse y se mantuvieron fieles a su concepto original. Se lanzaron dieciséis sencillos en su año de formación, y el dúo se había expandido a un cuarteto en vivo a principios de 2014.
Si bien los miembros adicionales de la banda cambiaron en los próximos años, el dúo no estaba de humor para ralentizar el proceso de escritura. Los próximos dos años verían el lanzamiento de cuatro conjuntos diferentes de material: dos EP de material nuevo y dos compilaciones de los sencillos autoeditados de la banda, lanzados en España con el plan de infiltrarse en Europa continental. Sin embargo, no fue hasta el verano de 2017 que el dúo finalmente lanzó su tan esperado álbum debut: 'Fed Up'. Lanzado con gran éxito de crítica, el álbum fue una combinación perfecta de su ética lo-fi y su naturaleza experimental.
El álbum número dos siguió en 2021, 'SECONDS' fue recibido calurosamente por la base de fanáticos y la prensa por igual. A medida que su producción continúa creciendo, una nueva madurez está siempre presente; siguiendo patrones similares a los que hicieron que The Death of Pop fuera único para empezar. Sin embargo, con un sonido más expansivo y un oído más claro para los detalles, el 'For A Minute EP' alcanza alturas que parecían fuera de su alcance en su material inicial.
(English)
Angus James and Oliver James have been a constant source of creativity since their beginnings in 2013. Initially recording and releasing singles from a bedroom in Bournemouth, the duo quickly became darlings of the blog-boom in the early 2010s. Whilst many of their peers found their way to major labels and short-lived success, the James brothers resisted the urge to compromise and stayed true to their original concept. Sixteen singles were released in their formative year, and the duo had expanded to a live four-piece by the beginning of 2014.
Whilst the additional members of the band changed over the coming years, the duo were in no mood to slow down the writing process. The next two years would see the release of four different sets of material – two EPs of brand new material, and two compilations of the band's self-released singles, released in Spain with the plan of infiltrating mainland Europe. However, it wasn't until the summer of 2017 that the duo would finally release their long-awaited debut album – 'Fed Up'. Released to critical acclaim, the album was a perfect combination of their lo-fi ethics and experimental nature.
Album number two followed in 2021, 'SECONDS' being warmly received by fanbase and press alike. As their output continues to grow, a new found maturity is ever present; following similar patterns to those that made The Death of Pop unique to begin with. However, with a more expansive sound and a clearer ear for detail, the 'For A Minute EP'
reaches for heights that seemed out of reach in their early material.
Praise for The Death of Pop