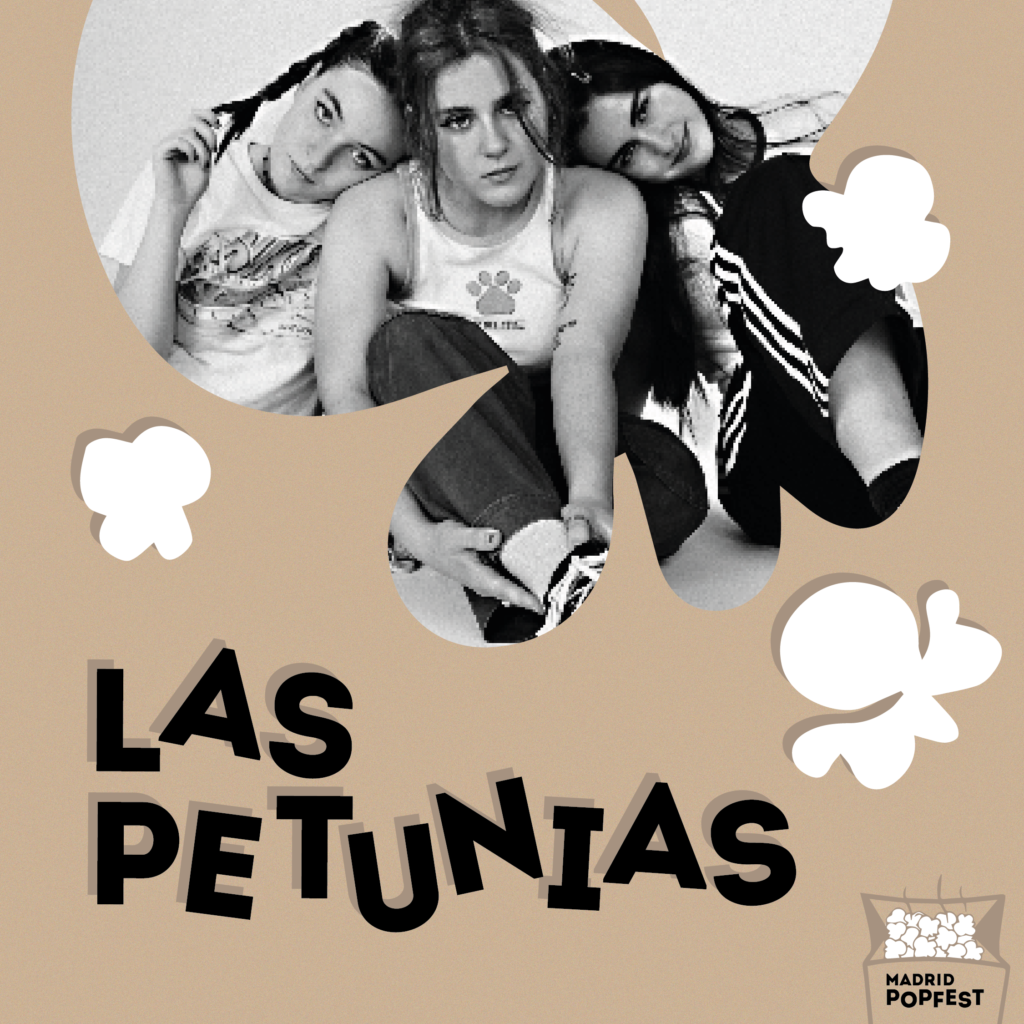 (English version below)
Petunias son una banda madrileña formada por Cecilia, Elsa y Natalia con canciones punk pop directas que, como puñales, se te clavan de una al corazón. Descaro, ironía y actitud derrochada en cada canción de la mano de estas chicas que, aunque llevan poco tiempo en el panorama, cuentan con un desparpajo y una actitud propia de grupos que llevan años.
(English)
Petunias are a band from Madrid made up of Cecilia, Elsa and Natalia with direct punk pop songs that, like daggers, plunge right into your heart. Impudence, irony and attitude wasted in each song by the hand of these girls who, although they have only been on the scene for a short time, have a self-confidence and an attitude typical of groups that have been around for years.