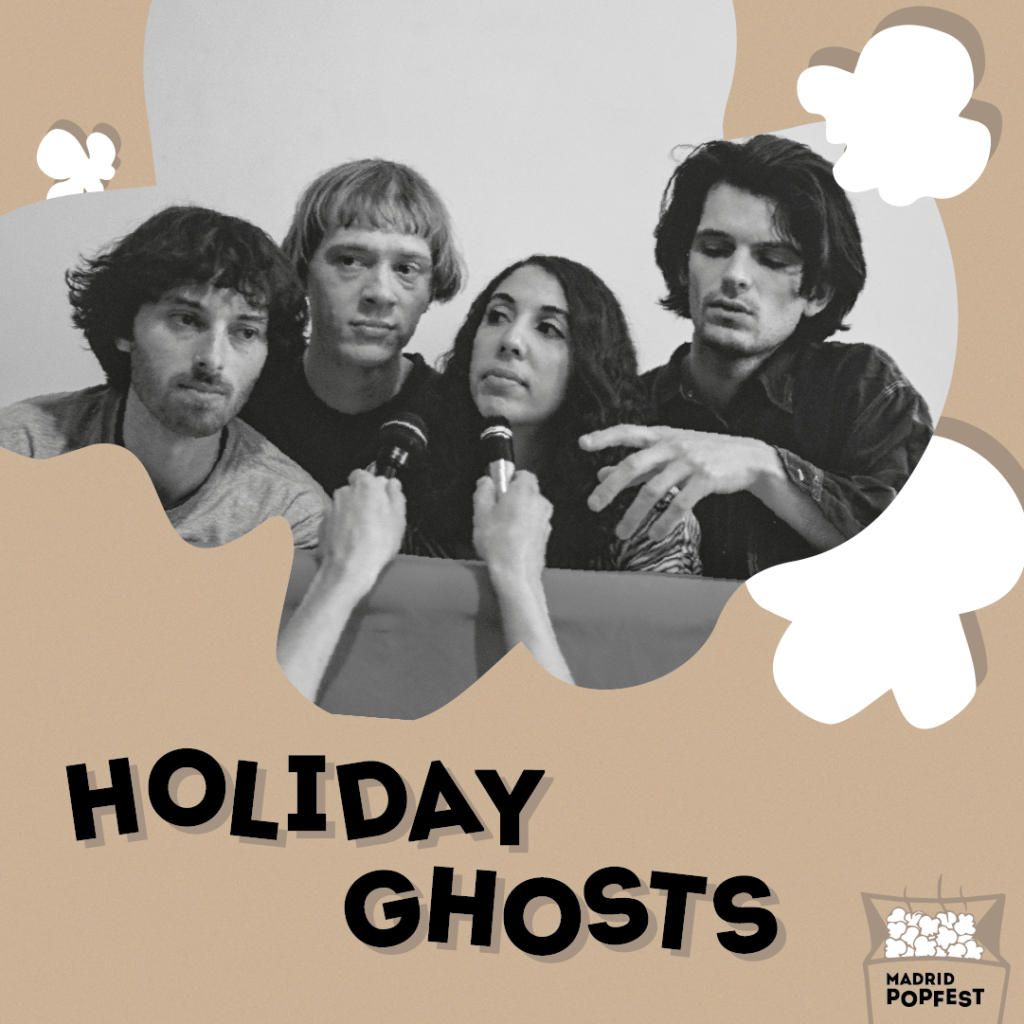 (English version below)
Procedentes de Brighton (Reino Unido), Holiday Ghosts es un grupo de músicos garage con un sonido jangly y con bordes duros. Después de construir un gran estatus de culto tocando duro en el Reino Unido durante varios años y recientemente en Francia, Bélgica y Países Bajos, están haciendo su debut en vivo en España en el festival «Madrid Popfest».
Sus presentaciones en vivo son una mezcla limpia de voces compartidas y unidas, batería no-nonsense, duelo de guitarras y bajos calientes. Sus canciones hablan de malos propietarios, buitres, días laborables largos y personas en la miseria.
(English)
Hot out of Brighton UK, Holiday Ghosts are a gang of Jangly and hard edged beatnik garage troubadours . After building a strong cult status touring hard in UK for years and recently France, Belgium and the Netherlands, they are making their live debut in Spain on "Madrid Popfest"
There live shows are a clean mix of shared and unison vocals, no-nonsense drums, duel guitar riffing and hot bass. They songs speak of nasty landlords, vultures, long working days, and down and outs.